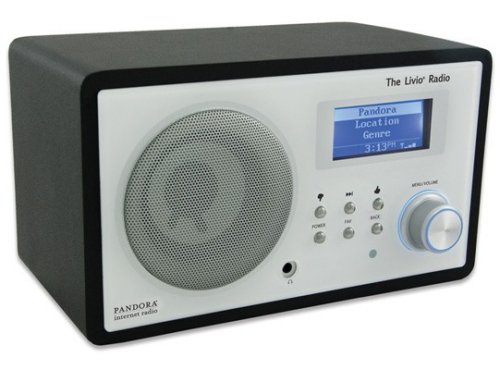 Livio is breaking free of the mold of most internet radios. I mean, it doesn't get much more innovative than "thumbs up, thumbs down" controls, giving you the power of Siskel and Ebert over music while using Pandora. The Livio Radio is classically styled and comes with a remote included.
Pandora isn't the only internet radio that this device will handle. It can also tune into a whole bunch of internet radio stations from around the world through Reciva. Just plug it into your AC outlet and have an internet connection, and you're good to go.

Available now from Livio for $150.
internet radio, Livio, pandora, Radio