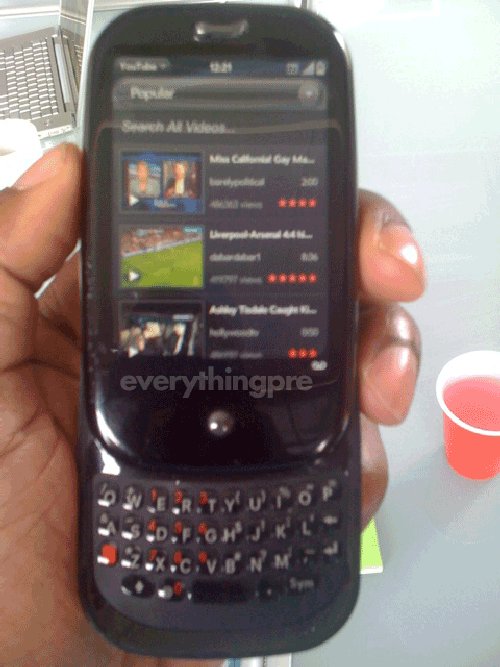 Looks like some photos of the Palm Pre in the wild have cropped up today on Twitter (via lo_toney) and have since been removed. As you can see, the pic above shows it running what looks like a YouTube videos application.
The YouTube video app looks similar to the same app that appears on Palm's Treo Pro. We have no idea if the pic is real or not, so you tell us what you think.

A quick check of the most popular YouTube videos shows a similar list, so this pic may have been taken today. .Update: It appears these were taken today.
app, palm pre, spotted, videos, YouTube