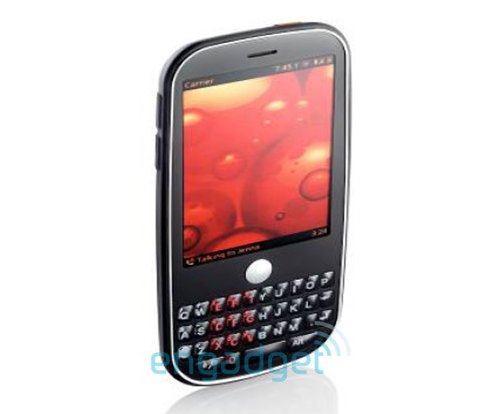 The much hyped Palm Pre isn't even here yet, and here we have another leak of a new Palm device called the Eos. This one looks pretty awesome in it's own right. It's a quadband GSM/HSDPA smartphone that is super thin at just 10.6mm, and weighs just 100 grams.
Some features include: 2.63″ capacitive display at 320 x 400 resolution, 2-megapixel camera with video recording capability, Bluetooth 2.1 with A2DP and USB 2.0 connectivity, A-GPS support, Audio and video file format support, and 4GB internal memory.

It will be from AT&T for $349 before rebates and such.
AT&T, eos, Palm, Pre, smartphone