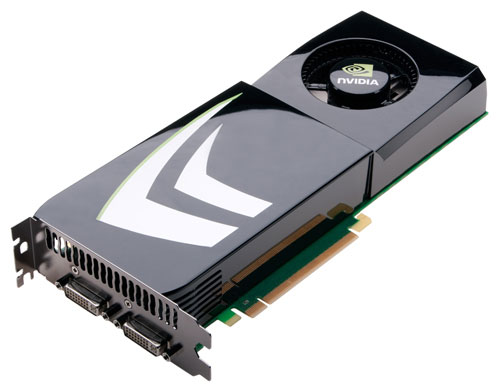 When it comes to video cards for gamers there are two brands to chose from — ATI and NVIDIA. The two companies routinely fight for the title of most power video card and make a slew of parts for gamers shopping in the mid-range where prices aren't too high.
NVIDIA has announced a new mid-range video card called the GTX 275 that will sell in the $229 to $249 price range. You can count on the factory-overclocked versions of the card form XFX, BFG, and EVGA to sell for more than that though.
NVIDIA says that the GTX 275 sits between the GTX 260 and GTX 285 in price and performance. The card has 240 processor cores operating at 1404 MHz, 80 texture processing units, and a 448-bit memory interface with an 896MB framebuffer. The card is CUDA and PhysX compatible and is Windows 7 ready. The card will be available on or before April 14.
GTX 275, NVIDIA, video card