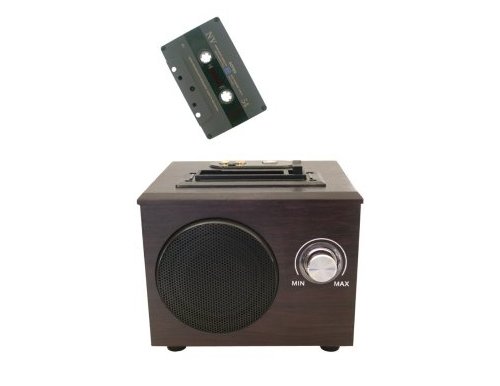 Here's yet another option to convert music from cassette to MP3. They must be selling these things, because we keep seeing more. Listen, if you are still using cassettes, then you are probably still rocking an 8-track and wearing polyester. Unless you are time-travelling this is no longer acceptable.
Anyhow if you can't seem to break away from the cassette, maybe the Novac MV-CM001U Cassette-To-MP3 Player can help. Transferring the content on all your cassettes into MP3 format. Just place the cassette into the box, press "Record" and you're done.

No more cassettes after that. It's 2009.
cassete, MP3, Novac MV-CM001U, player