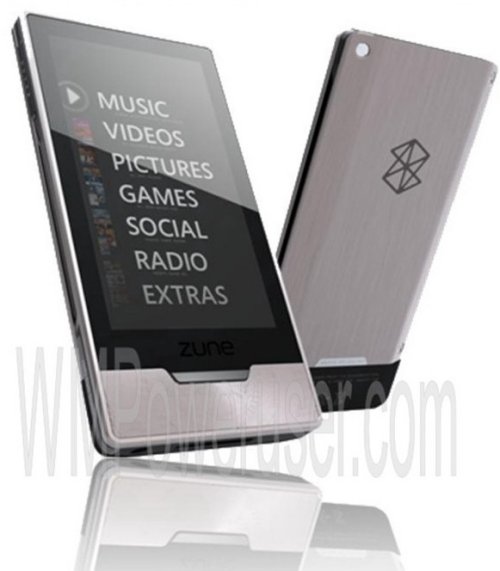 There's no way to know for sure if this new image is the real deal. However, some sources of Zunited's have chimed in to say that it is an authentic ZuneHD. The specs seem too good to be true.
Some of those specs are: multi-touch capacitive OLED screen in a 16:9 aspect ratio, 3D Xbox game support, playback of "HD media" available from Zune Marketplace, TV-out from what looks like a mini-HDMI port on the left-side, HD Radio, choice of 16GB or 32GB of storage, wireless sync, multi-touch "browser".

Like all good things, we will know more when we know more. Then we'll let you know.
HD, images, Microsoft, pmp, Zune 2, ZuneHD