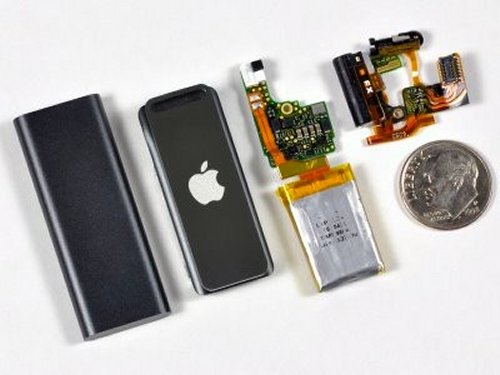 A recent report shows that the parts and packaging of the iPod Shuffle 3G cost only $21.77. That's twenty-eight percent of the unit's retail price. So with those numbers, you might be wondering where the clones are. According to Business Week, Samsung supplies not only the unit's ARM-based processor ($5.98), but the storage ($6) on at least a few of the units as well. The lithium ion battery costs $1.20.
Maybe for some reason the pirates just can't work that small yet. Who knows. Maybe they just don't care about the Shuffle and have other gadgets to worry about.

But it is interesting to speculate.
$22, Apple, build, clone, cost, Shuffle