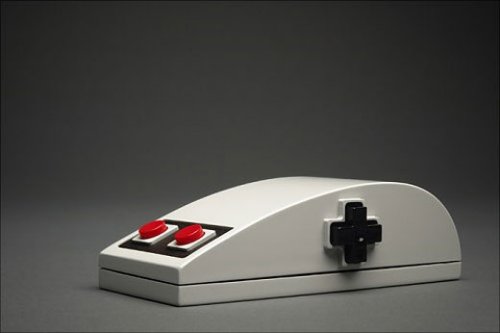 Look at it. Just sitting there ominous like the monolith in 2001. Watching mankind since the dawn of man. Waiting. Waiting for a mouse manufacturer to run with this design.
Because right now, this beautiful work of art is just a foam mock-up. The first company to build this will have my money. I don't care how much. I'll just hand you my wallet. I don't even mind that the D-pad is on the side.

I want this. Who's with me?
awesome, design, gamepad, mouse, nes, Nintendo