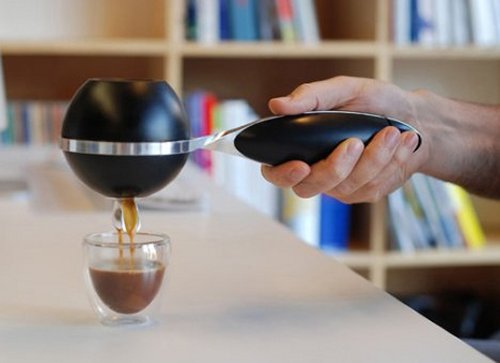 Another gadget goes portable. This one is for a real good cause. Getting your caffeinated. The Mypressi Twist is the first truly portable espresso machine. It features a pneumatic engine that does it's thing with the help of CO2 cartridges.
You can get up to 8 cups of freshly brewed espresso all in this little gadget. All you need to do is have the hot water and coffee ready. Coffee addicts can get the Mypressi Twist for $129 when it arrives in the states this fall.

You'll know when it hits our offices as all of our posts will be like reading a speed junkies diary while on a bus going down a bumpy road.
coffee, espresso, machine, Mypressi, portable