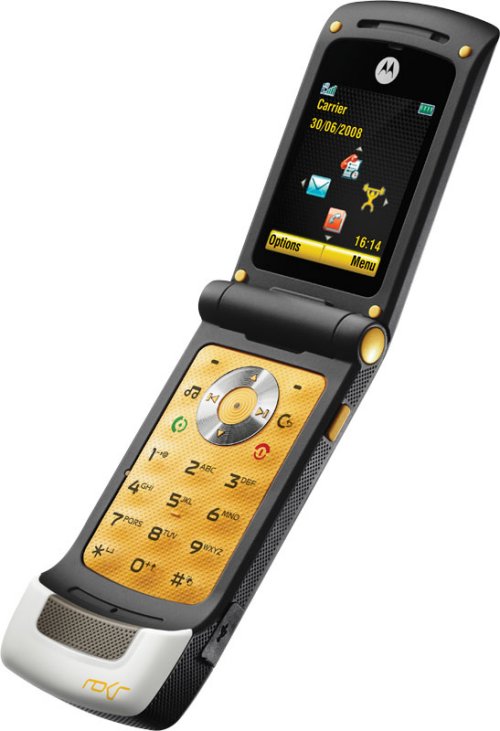 Motorola has announced the MOTOROKR W6, which is a clamshell targeted at those into sports and music. The phone is preloaded with training software to keep track of your physical condition, calories burned and your workout schedule.
It also comes with dedicated music keys, a robust media player and support for stereo Bluetooth. Other specs include 1.3 Megapixel camera and Micro SD card slot. Nothing on pricing and availability just yet. Looks like the phone may hit Mexico first, then hit the rest of the world.

If you like the sports music combo I think its safe to say that it will be heading stateside real soon.
apps, MOTOROKR, Motorola, music, Sports, W6