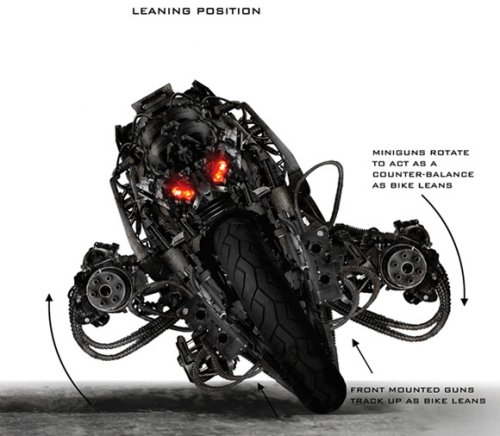 I know that you can hardly wait for the Terminator Salvation movie to hit. So here's something to tide you over until opening day. Titan Books just released the Terminator concept art of the Moto-Terminator. That's where a Terminator is riding a motorcycle, or is the cycle, or transforms into a cycle. Or whatever. Either way it isn't good for John Conner.
It's the Ducati Hypermotard. When the Terminator fuses with the bike, it be an all new killing machine with the familiar red eyes.

This movie looks like it will rock. I just hope it isn't too Transformers-like.
art, concept, cyborg, cycle, Ducati Hypermotard, Moto-Terminator, robot