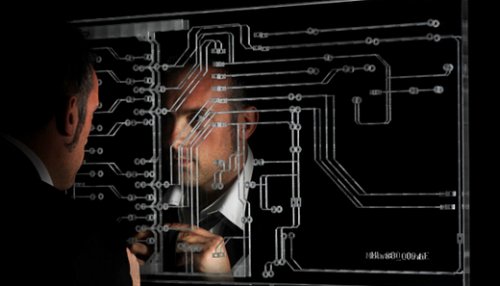 Check out this mirror inspired by circuit boards. It looks pretty cool and retro in an 80s kind of way. Sadly this mirror will only ever know nerd faces on it's shining surface. Non nerds show up distorted like some carnival funhouse mirror.
But the coolest aspect of this mirror is what they won't tell you when you order. If you are the one true nerd, you will have no reflection at all. Like a vampire. That is how you will know that you are the chosen one. All that will be left to do is step through into another world…

You wish. Its just a thing for nerds to groom in front of.
circuit board, design, Home, mirror, motherboard, nerd, retro