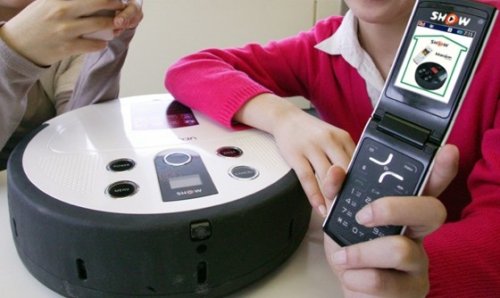 South Korean telecom company KTF just announced a cleaning robot that can be controlled by a 3G cellphone. The Roomba can't do that, now can it? The robot is called the CW100 and is the result of a collaboration with Microbot.
It's a "smart" vacuum, like the Roomba. It can be controlled by phone, which the Roomba can't, unless modded to do so. It uses an onboard video camera to send live images to the mobile phone, so if you see an untidy spot, the user can remotely control it using the keypad and clean it up.

The bot will be sold for about $370 with a data plan that costs about $3.70 per month.
camera, cleaner, Controlled, mobile phone, remote, remote control, robot, Vacuum