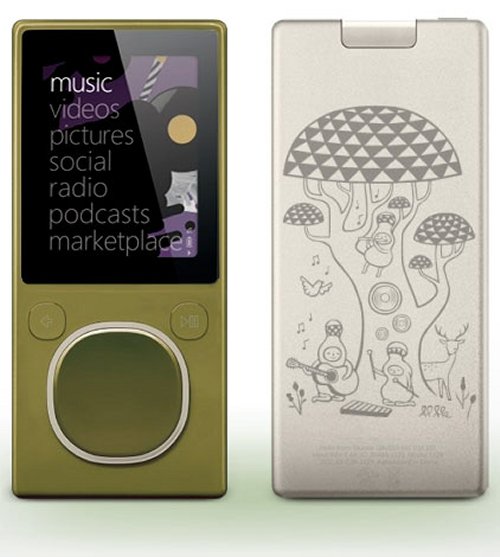 Spring has sprung so why not celebrate the season with a new spring-themed Zune Original? Unless you are waiting on the Zune HD. Microsoft is offering a collection of custom engravings inspired by the spring season.
There will be six new pieces of art in total for this collection, all by artist duo APAK and individual artists Carolina Melis and Linn Olofsdotter. The patterns are free and apply to any of the flash or hard drive-based Zunes. The spring Originals don't replace any existing artwork and sit alongside the Artist, Tattoo and Zodiac collections.

Go on, get yourself something artsy and pretty.
Microsoft, originals, spring, Zune