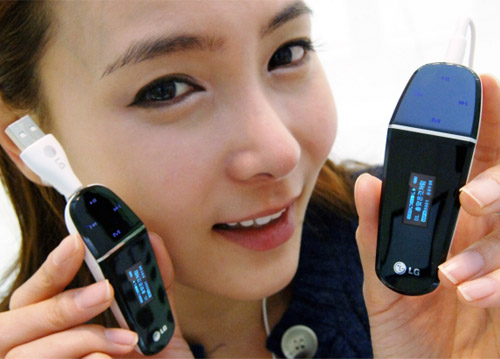 iPod haters have yet another option with the release of LG's new UP3 Neon. Sort of looks like a Trek phaser and a fancy remote in one. You won't see many new features, but you'll get a unique design
We're talking a combination MP3 player and USB drive that offers a touch interface, voice recording and between 2 and 4 gigabytes of data. We think this one is going to be a hit when it arrives on the Korean market for $41.

What do you think? Does this newfangled LG contraption interest you?
drive, LG, MP3, MP3 player, Touch interface, USB