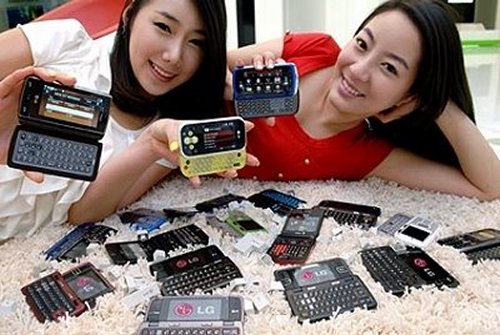 LG is proudly announcing that they have successfully made a lot of money off 20 million QWERTY cell phones around the globe. We don't have any other breakdown on the data, like how many candybar, clamshell or slider form factors sold the most.
The most successful QWERTY devices include the enV series that sold over 8 million units in North America alone along with the Rumor series that sold 6 million units in North America. It's quite a milestone for LG. You might say that the QWERTY bird gets the worm.

Hot gadget chicks in their advertisements never hurt sales either.
20 million, LG, phones, QWERTY, sales, sells, sold, worldwide