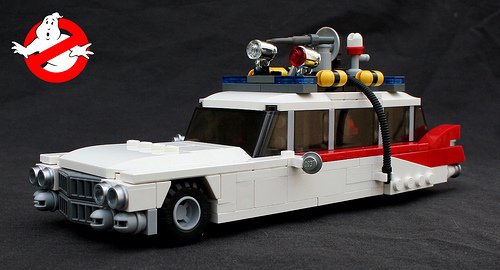 We're hoping that this Ghostbuster's Ecto 1 car will inspire LEGO to issue some official Ghostbusters sets. This beautiful replica comes from LEGO brickmaster Rocko and it's awesome.
It's all ready to lay the smack down on some ghosts while violating every traffic law in the state of New York.(Well, the lego New York that you build.) Rocko does great work. Come on LEGO, show some Ghostbusters love.

Who ya gonna call? LEGO. And tell them to make this happen.
car, DIY, Ecto 1, Ghostbusters, lego