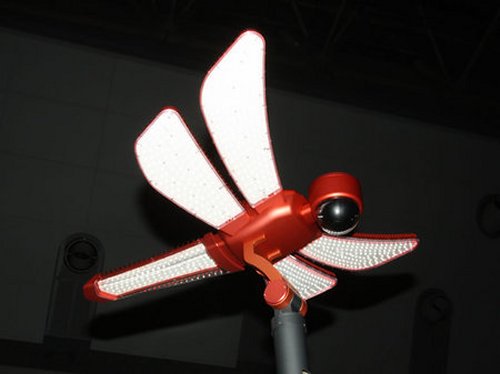 When was the last time you saw a streetlamp as unique as this one? It's cool just the way it is, but when you realize that all four wings have LEDs in them, you see it's true potential. Not just as art, but as a crime prevention tool as well thanks to an attached camera.
It lights up the night streets and keeps a watchful eye on those below. There's also a sea gull and butterfly as well. They were developed by a Korean company and can be found across Seoul and soon in Tokyo as well.

Pretty cool and useful architecture.
camera, Dragonfly, LED, streetlamp