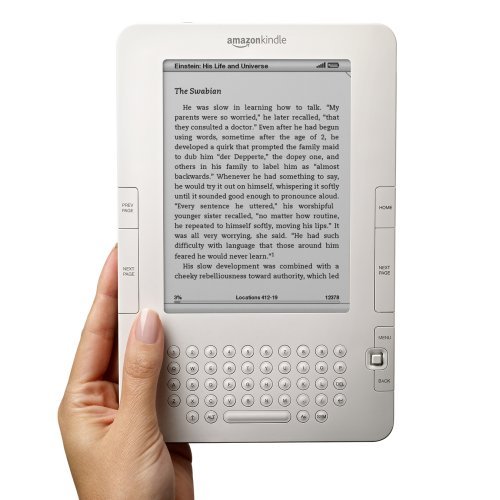 For the most part, Amazon Kindle 2 owners are happy. But a small minority has a real problem with the way fonts are rendered on the new device. That's because the newest version of the e-reader has font smoothing algorithms and sixteen levels of gray (the original had four). This makes for nicer pictures, but it causes text to blur when displaying fonts in the smallest three sizes.
If you are one of the users who are bothered by this you do have some options. You could try the Unicode Fonts Hack, which will allow you to replace the system font. Or you could wait for that rumored Kindle with a larger screen. You could also downgrade to the original device.

Those aren't great options, but what can you do? Maybe Amazon will address the issue soon.
Amazon, eye strain, font, Kindle 2