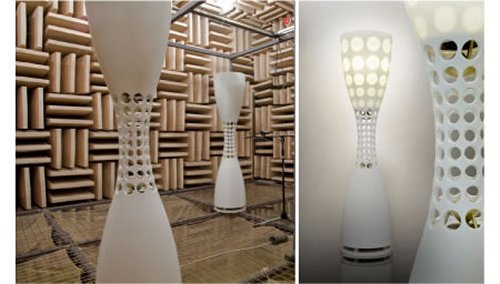 I know what you're thinking. You've never seen such a fine specimen of speaker technology merged with Wiffle ball design. I couldn't agree more. Kenwood's Squeezophone 360° speaker is similar to the insanely expensive Sony Soutina speakers, pumping music in all directions with acoustic technology.
We don't know much else because it's still in the development stages. We feel pretty confident it won't be cheap. Making things look like Wiffle balls is an expensive business. I applaud their creative genius and their willingness to venture into such uncharted territory.

We'll let you know more when we know it.
360°, acoustic, Kenwood, sound, Speakers, Squeezophone