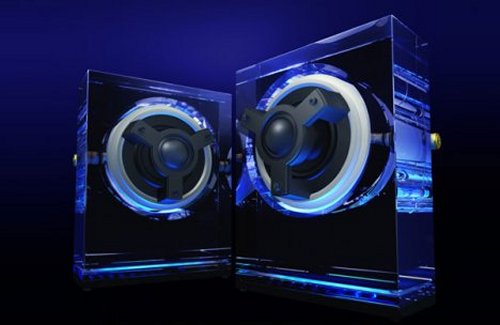 Looking for a pair of speakers to impress your friends with? These Kenwood SP0001 transparent speakers should do the trick. Maybe. I'm not sure. They're cool, but something about them is very washer/dryer like. If you like transparent washers/dryers then this is gold.
They must look better than they sound however, with a disappointing 10Wx2ch, with 8Ω power, yet costing €765. It comes with a matching pair of stands with white and blue LEDs.

I think I'll pass on these myself.
expensive, Kenwood, LED, SP0001, Speakers, transparent