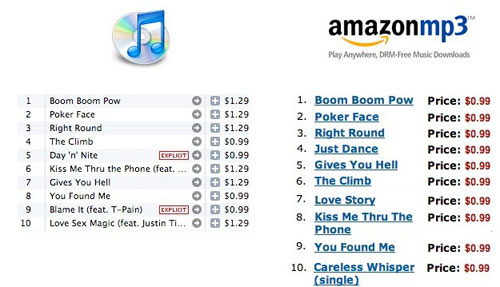 Apple has warned iTunes users that variable pricing was coming to the iTunes store and that unwelcome feature has now landed. Engadget reports that many popular tracks are now selling for $1.29 per track rather than the $.99 we are used to for a single.
The increase isn't that much in the realm of things, but the big issue is that other MP3 stores like Amazonmp3 are still selling the same tracks for $0.99. This may prove to be the shot in the arm iTunes competitors need to gain some customers.
It may also prove to be a non-issue as the most popular digital music store online continues trucking along in the face of the price increase. You can bet if users of iTunes don't balk at the price increase, other digital music stores will follow suit.
Amazon, Apple, iTunes