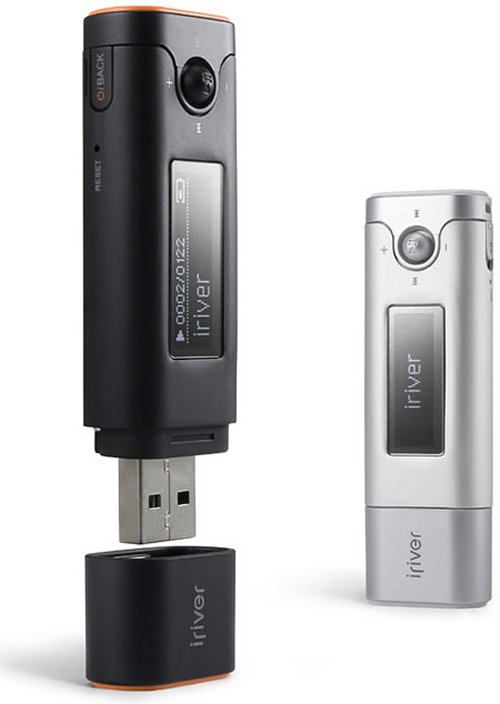 iRiver Japan has announced the T5, a pen drive sized MP3 player that takes quite a pretty picture. The DAP comes with a monochrome display, FM tuner and a microphone.
You can get it in 2GB and 4GB flavors and it supports MP3 and WMA playback. The device measures just 78×25×14mm and weighs only 26.3 grams. The 4GB model sells in Japan for $65.

For the casual music lover in you. Looks like color choices are silver and black.
DAP, drive, iRiver, MP3, music, T5