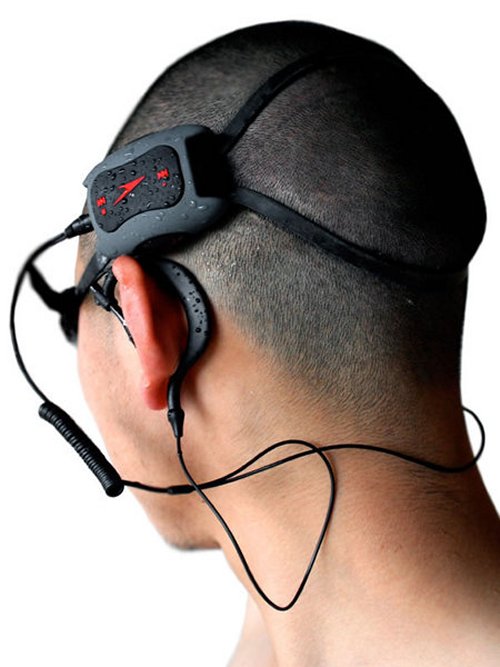 It's that time of year again. iRiver has teamed up with Speedo to introduce the LZR Racer Aquabeat, an underwater MP3 player. The DAP can handle 3 meter depths and up to 30 minutes of underwater swimming.
The Aquabeat features 2 GB of internal memory and supports playback of MP3 and WMA files. There's no display, but it has the basic controls like play,stop, change track and volume control. The Aquabeat is available in Japan only for about $145.

With this DAP you can really get into songs like Yellow Submarine and An Octopus' garden in a whole new way. Listen to all your water themed tunes.
Aquabeat, DAP, iRiver, LZR, MP3, Racer, tunes, underwater