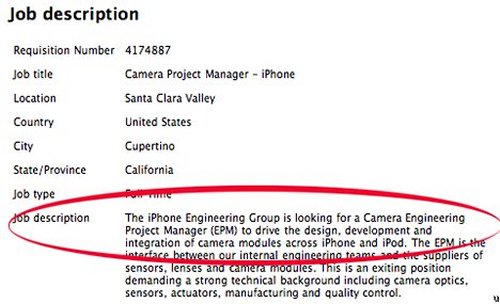 I've always said that if you want to know what a company is up to, check their job listings. Okay, I've never said that. I'm saying it now. Just yesterday I looked around and saw that Canon was hiring people for all sorts of camera related stuff, so I know it works.
Apple has published a job posting that mentions "integration of camera modules across iPhone and iPod". So it looks like the iPod is going to get a digital camera. Maybe. Pretty cool!

Oh and I saw some job listings for Microsoft. Something about needing professionals to buy PCs on video.
Apple, camera, digital, help wanted, iPod Touch, job