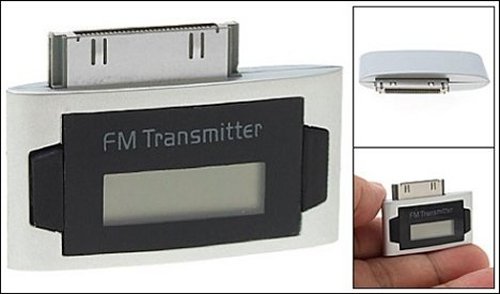 One of the problems with the iPod is the lack of an FM transmitter, though there are dozens of iPod FM transmitters available from third party accessories manufacturers.
This device allows you to stream your iPod or iPhone music to any FM radio within a 10 meter radius, and with digital PLL it enables the reception to remain crystal clear even under extreme conditions. All you have to do is plug it in.

It's pretty handy if you're sick of using your earphones. So why not rest your ears for a while?
Apple, fm, iPod, music, Transmitter