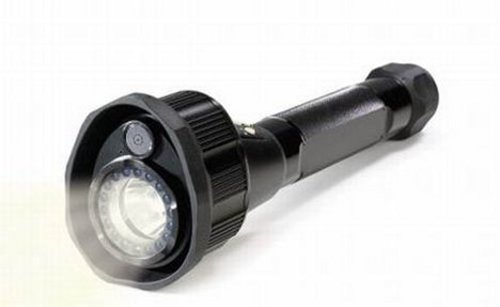 If you are adventuring in the night and want to catch all your findings on video, this is the flashlight for you. You only have two hands. Why hold a video camera in one hand and a flashlight in the other? You're sure to drop one when you see Bigfoot or the Chupracabra anyway, and there goes your proof.
The Infrared Video Recording Flashlight comes with 17 infrared LEDs to illuminate what's ahead of you. The built-in camera will capture everything in 640 x 480 resolution at 30 fps, with 128MB of internal memory and a microSD memory card slot.

It will run you $399.95. The fame you get from capturing Bigfoot on video? Priceless.
Flashlight, infrared, LED, records, video