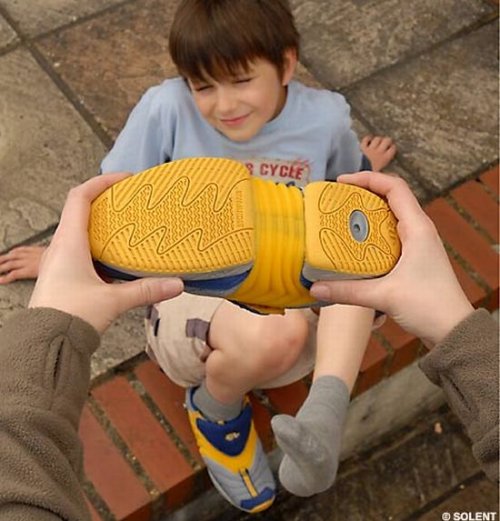 It's a common parental problem. Your kid asking for a new pair of shoes every few months, because he has outgrown the old ones. Expensive too. You could take a cue from China and their women, and force your child's feet to remain small forever by cramming them into a tiny shoe, but that only gets child services involved.
These shoes grow with the growing foot size of your child. Dubbed the INCHworm, they use iFit technology, with accordion-like material on the toe. With the press of a button it can be pulled out to increase the length of the shoe in ½ size increments up to 3 full sizes. Pretty sweet huh? It's designed tough so all those days at the playground won't destroy them.

They are available for just $39.99 a pair and have a small counter in the heel that lets you know your child's latest size. Cuz, you know, who pays attention to kids?
child, feet, grows, INCHworm, Kids, shoe, sneakers