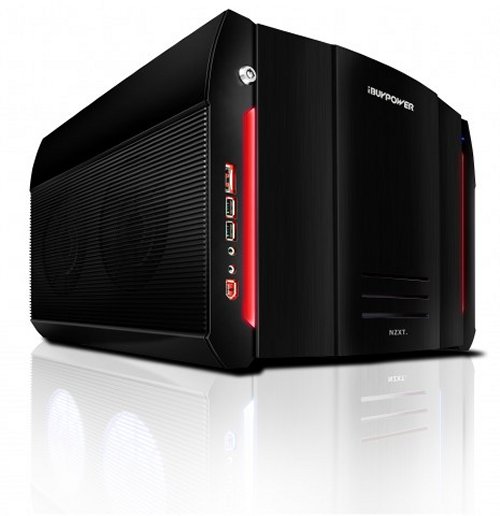 Today iBUYPOWER announced LAN Warrior, the first small form factor gaming system in the company's line up. But don't be fooled by the small package, there's no power sacrificed here. Some specs include dual slot video cards, a 1000W power supply, 24GB of Triple Channel DDR3, SupremeFX X-Fi for enhanced sound effects and more. Plus overclocking.
It packs in even more. Like an Intel Core i7 Processor, a NZXT Rogue case with 3-120mm ventilation fan ports, eSATA, a card reader, audio out, two USB ports, a removable power supply bracket and a lock on the front cable for theft protection.

The LAN Warrior from iBUYPOWER will cost you $999.
gaming, ibuypower, LAN, pc, Warrior