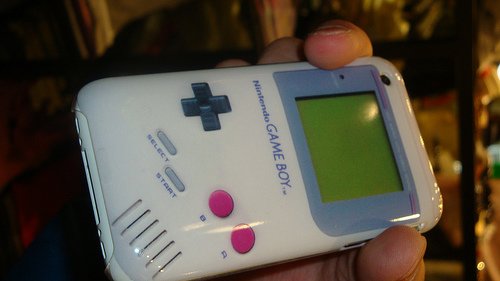 Not that there's any chance in hell of getting a new iPhone that looks like an old school gameboy, but I'm hoping I can find me this cool case at least. Who cares if it cuts your screen size?
It's what you might expect if Steve Jobs was a Nintendo fanboy. Someone somewhere probably made this themselves. Another cool wrap that would look good over your iPhone is a Vintage Walkman. I have no idea where to get one. I just thought it was cool.

It looks cool. Like the Gameboy was just released in 2009…and for some reason still had that vomit colored screen.
Apple, case, gameboy, iPhone, Nintendo, skin