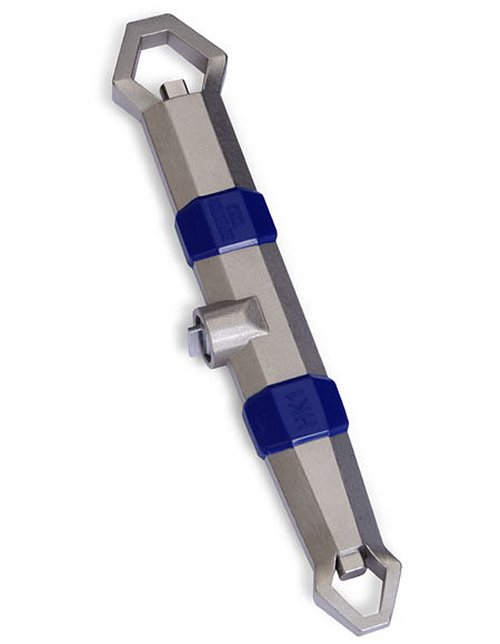 The Hydrokinetic Adjustable wrench lets you work with twenty three different sizes of bolts and nuts. The secret to it's success with so many sizes lies in the wrench's liquid core. To adjust the wrench, just open the valve, fit it around the nut or bolt and push the gripper on the opposite end.
This will compress the liquid which will push the gripper on the end. Once it is snug against the nut, close the valve and your wrench is locked in position. The head will let you get into even the tightest spaces and the design of the grip will help you turn damaged nuts and bolts.

The Hydrokinetic Adjustable Wrench is available at ThinkGeek for just $25.
bolts, Hydrokinetic, liquid, nuts, tool, wrench