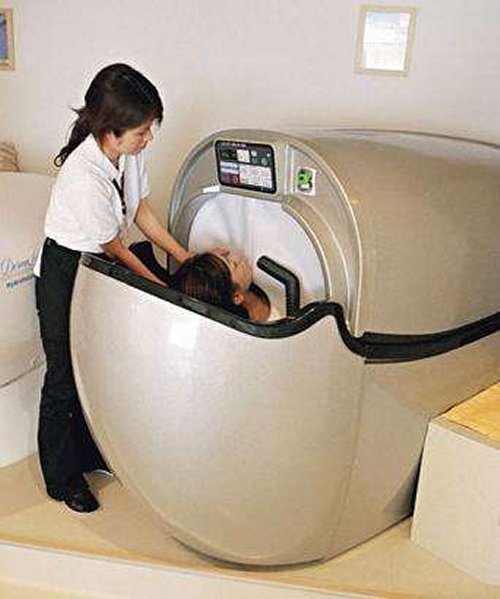 If it's just too much work to drag your dirty behind into the shower and wash yourself, then you'll love this. Forget showering upright. That;s so last century. Forget all that scrubbing and washing by hand. The Avant Santelubain 999 from Japan will treat you like a car in the car wash.
It's called the "Human Washing Machine,". Just climb in and close the top. You'll be pampered like the lazy and filthy human you are. Have a Body Shampoo and Shower, an Infrared Heat and Steam, Sound Therapy, Aromatherapy, and more.

Like a self cleaning oven, this bad boy will sterilize and clean itself.
Bath, clean, Human, Shower, washing machine