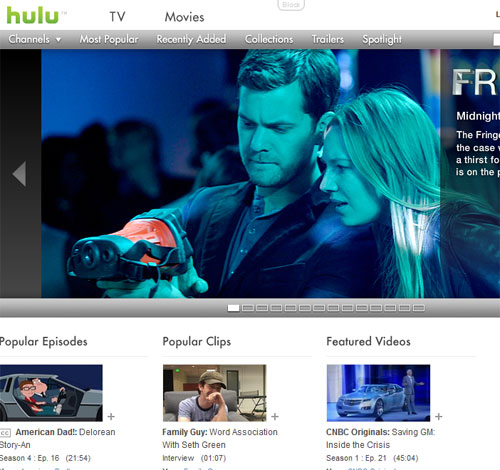 I am a big Hulu fan; I often use the site to watch old TV shows like A-Team and Airwolf with my kids. Typically, the old shows I loved so much as a kid are not as cool now as they were then, I wish they would remake A-Team as a series like they did Battlestar Galactica.
ComScore has announced the rankings for video sites for March and for the first time Hulu has climbed into the top three video sites. Hulu viewers watched 380 million videos on the site during March, which sounds like a lot until you see how many videos were watched on YouTube.
Google Sites generated 5.9 billion video views, 99% of which were directly from YouTube over the month. Fox Interactive Media was in second place with 437 million videos watched. The average US viewer watched 5.5 hours of online video in March and a total of 14.5 billion online videos were viewed over the month.
comScore, hulu, YouTube