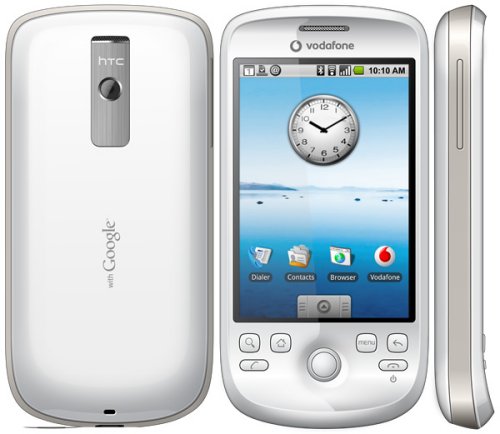 According to Vodafone's UK website, HTC's Android-based Magic will be available on May 5th.
The new phone is the second Android phone to launch in the UK following T-Mobile's HTC-made G1. It was originally due out on April 17th, but was delayed due to "a last minute hardware change". If you need a refresher, some features include a 3.2-inch QVGA touchscreen, 3.2-megapixel camera with autofocus, HSDPA and Wi-Fi connectivity as well as GPS.

The HTC Magic, along with a 2GB memory card, will be available from free on £35 a month plans for those signing up for an 18-month contract (that includes mobile internet, 700 minutes and 250 texts) and from free on £30 a month plans for a 2-year tie-in.
Android, date, europe, Google, HTC, magic