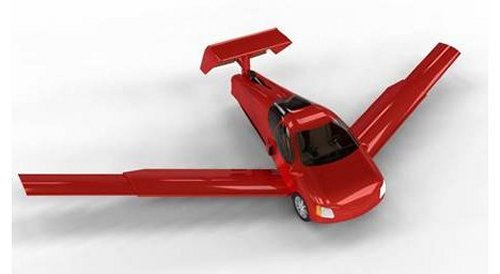 Leigh Aerosystems' latest concept is the "High Road." A new kind of flying car. The High Road has already completed initial wind tunnel tests at the San Diego Air and Space Museum's 12-foot tunnel with great success, which led to more detailed mechanical and structural design.
Some of the operational and performance goals for this aerocar include a 180 mph cruise speed at 15,000 ft., 20,000 ft ceiling and a 500-mile range. Sure, it will cost a fortune when it sees the light of day, but the rest of those poor suckers will be on the ground and you'll be flipping them the bird while tossing empty red bull cans on skyscraper roofs.

Look, make it happen already. I want a sky full of cars and I want it now.
180 MPH, Aerocar, Flight, flying, High Road