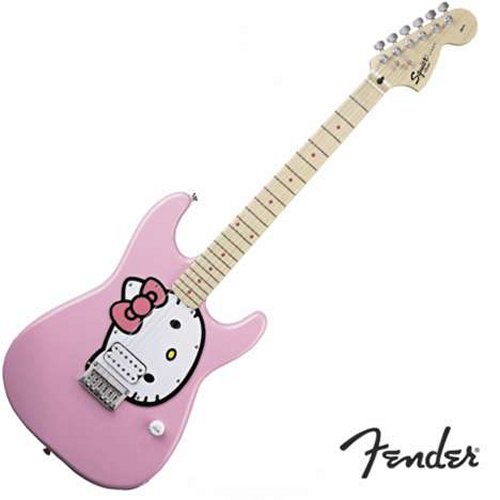 I'm speechless. The demon-spawn known as Hello Kitty has invaded rock. Her royal pinkness has her own deal with Fender. That means that world domination is nearly here. I think there may be one or two products left that have escaped her image.
Hello Kitty will be appearing on Stratocasters, music bags, picks, guitar straps, and the like which may be wielded by the likes of Prince or Hannah Montana. I bet that Metallica dude gets one and won't admit it.

The kitty strikes again.
fender, guitars, Hello Kitty, instruments, rock