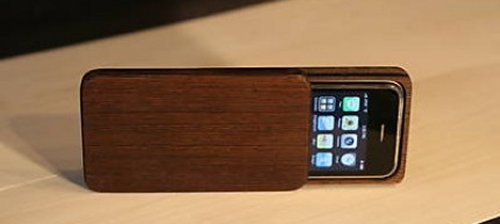 Love Apple or hate them, I think we can all admit that the iPhone is one of the classiest looking phones. So why not class it up a bit more and add some sophistication in the form of a handmade wooden case? Etsy seller Substrat has created some really lovely cases. They're all shaped and sanded to perfection and compliment your iPhone's design. They will hold it snugly and keep it safe.
Sadly, you won't be able to use any of the buttons. But that's the price you pay for awesome looks. The price is about $84.99. These are probably the best wood iPhone cases we've seen yet.

Hell if you're rich just wrap an iPhone gift up in one of these and you give it to someone.
3G, Apple, Cases, Handmade, iPhone, wood