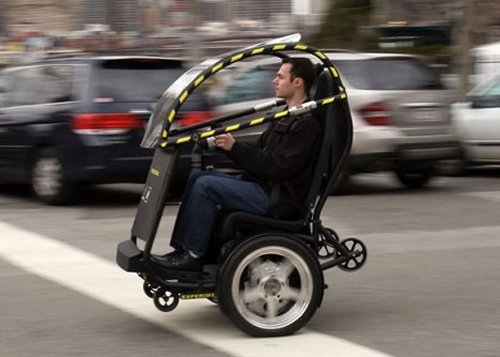 General Motors and Segway have joined forces to create something larger than a Segway and smaller than a car. The end result will be the Personal Urban Mobility and Accessibility Project (PUMA) whose goal is to deliver a self-balancing, two-wheeled vehicle that shuttles two people around at speeds up to 35 mph.
If you're keeping score, that's three times faster than Segway's 12 mph top speed. It woill have a 35 mile range as well. The vehicle will be powered by a lithium battery and feature a built-in communications device that can "talk" to similar vehicles nearby.

No word on pricing yet, but it should be a quarter of the price of a traditional automobile.
GM, P.U.M.A., project, Segway