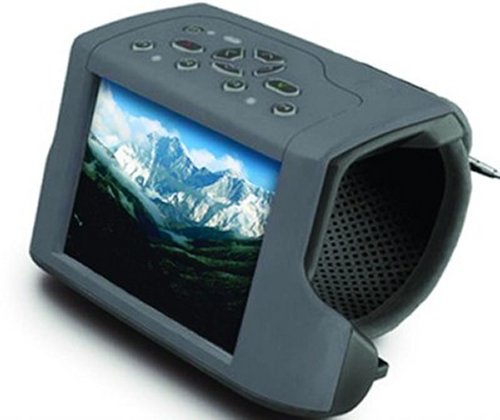 Check out this wrist-worn PC, if you're looking for something slightly Sci-Fi and nerdy. It's the ultimate ultraportable. From Glacier Computer, the Ridgeline W200 is a wearable version of the company's Ridgeline, which can usually be found in your vehicle. The case is rugged, light weight magnesium alloy and it weighs in at 10.2 ounces with a 3.5-inch color display, touch screen, backlit keypad, and a swappable battery pack.
You'll also get support for Wi-Fi, Bluetooth, and GPS modules. It comes with Windows CE or Linux, sporting features like tilt and silent reckoning for putting the device in standby.

But it's no Pip-Boy 3000. How are you supposed to manage your Fallout Character with this?
computer, Glacier, pc, Pip-Boy 3000, rugged, wrist