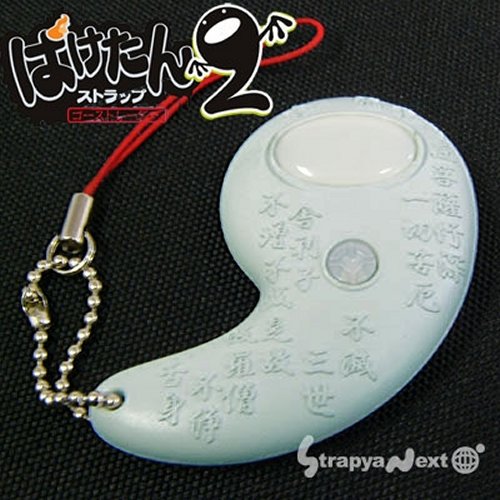 This Baketan 2 Ghost Radar cell phone charm strap thing comes out of Japan. If you happen to feel a sudden rush of cold air or have just moved into the Amityville house, there's probably a ghost nearby. But how do you know for sure?
Just push the button the on Ghost Radar. If it blinks blue, you're safe. If it blinks red, run like hell! There are ghosts in your vicinty! Keep it attached to your cellphone so you'll always be safe.

It will cost you about $22. Which is totally worth it. Ghosts will slime you.
cell phone, Ghost Detector, haunting, spooky, strap