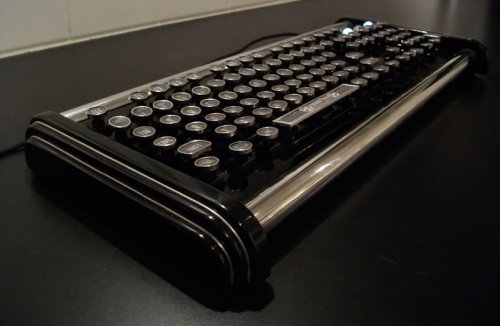 I always wondered why more modders don't go for the Art Deco look. I mean Steampunk is awesome when done right, but Art Deco is just as cool. It figures that it would be Datamancer who bridges the gap. They created this awesome Steampunk keyboard, and now are into art deco. It's about time too.
Hit the link for more pics. Take it all in visually. Then you tell me if Art Deco is making a comeback. If you have a pulse, then you'll know that the answer is yes.

Let's hope that all these other steampunk modders get the memo.
art-deco, design, DIY, hack, keyboard, mod, steampunk, style