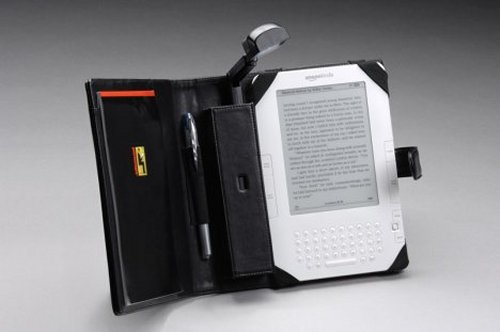 If your Kindle 2 was feeling a little naked, now it has a new Folio booklight case to snuggle up to, complete with small memo pad, a pen and a retractable light for night time reading. Your Kindle 2 will feel fully clothed at last.
It isn't cheap at $50, considering what the Kindle 2 has already cost you, but you'll be helping the economy I guess. Or you can go to Amazon is where for $30 you can get a standard book cover without the pen and notepad and light.

That's an expensive pen, paper and light.
booklight, Folio, Kindle 2, Notepad, pen