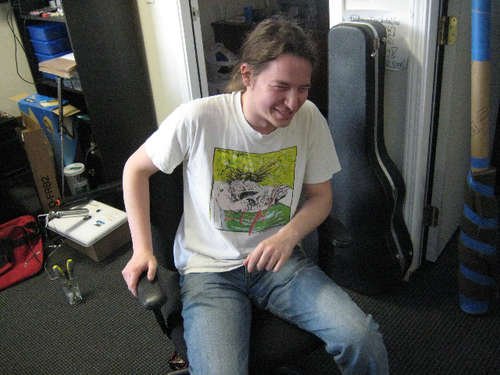 Randy Sarafan must be the kind of guy who gets people to pull his finger. You see, Randy has gas. Apparently so much that he modified his office chair with a sensor and hooked it up to his computer. The end result is this: Every time Randy farts, the chair sends out a tweet on Twitter.
So I can only surmise that following Randy on twitter is kinda like being there, but with no foul smells. Judging by the number of tweets he produces, I think he should seek medical help. We aren't sure how to tell just by reading his tweets whether they are real earth-movers or just SBD's.(Silent But Deadly)

Why would someone do this? Simple. Just farting around.
chair, fart, Flatulance, seat, tweet, twitter, twittering