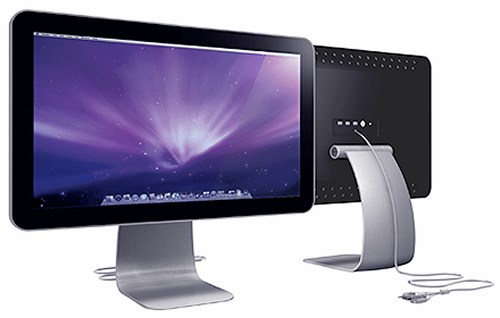 Some of you have probably been itching to play with Apple's new video connection standard, but would rather not shell out $800. Perfectly understandable. Collins America has announced the first new line of LCD monitors to use Apple's new Mini Display Port standard. The CinemeView LCD displays are made specifically for Macs and the first three models will be available before September 1st, 2009.
The three initial CinemaView displays will be: 19 inches with 1440×900 resolution, 20.1 inches at 1650×1050 and 24 inches at 1920×1080. The prices are just $299, 399, and $499. All displays feature 3 USB 2.0 ports, a passthrough stereo audio jack, and an all in one cable to connect them to your new Unibody Mac, or desktop.

There's no built in webcam however, and they have glass screens.
Apple, Mini Display Port, monitors, pc