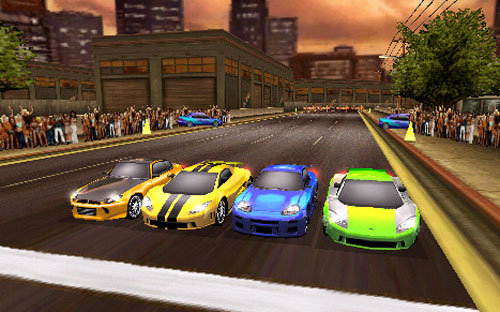 I really liked the first Fast & Furious movie with all the cool cars and racing action. The second and third films in the franchise left a bit to be desired, well OK a lot to be desired. The fourth film in the franchise hit theaters over the weekend and as expected video games based on the film are available as well.
A company called iPlay has announced a new game for the iPhone, the sixth Fast & Furious game for the iPhone and iPod touch. The game is available in the iTunes store now for $5.99 and offers social networking and connectivity features. Players can upload their fastest races to YouTube for inclusion in global leader boards. The graphics are high resolution and controls use the accelerometer.
The game has over 32 different cars form exotics and tuners to muscle cars along with seven race modes. Racing modes include road race, drift race, drag race, GPS race, tunnel run, pursuit and evade. Players can also race one-on-one for pink slips.
Fast & Furious, iPhone, video game