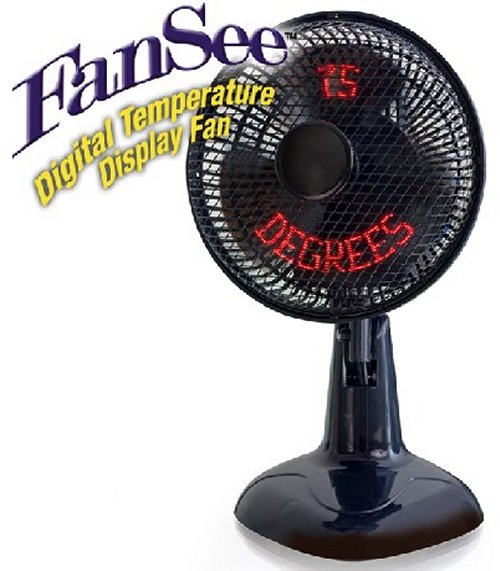 The FanSee is a nice innovation on the standard desk fan. Thanks to LEDs built right into the fan blades, the FanSee gives you the current temperature while the blades are spinning. That's right! Feel the oppressive heat, turn on the fan, and let it tell you what you already know. That it's damn hot. That's why you turned the fan on.
So, it's a device that states the obvious. The temperature readout on the 9 inch diameter fan blades is large enough so that the whole room can see it. If you absolutely need this in your life, it can be had for $39.99.

We would be more impressed if it displayed tweets or something.
digital temperature, Displays, fan, FanSee, LED