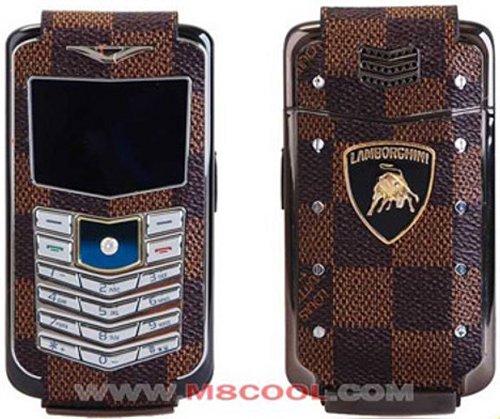 Knockoff phones must be pretty profitable for those who knock them off. After all, they just keep coming. This one is an oddball because there is no such thing as a Vertu Lamborghini phone, making this clone something of an "original".
Thing is, it isn't an authentic Vertu, and they don't have the support of Lamborghini. But hey, some people just have to try to look classy with fake stuff.

Some features are: 2.6-inch QVGA display, possibly a touchscreen, Media player, FM radio, Camera and Bluetooth.
china, clone, fake, Lamborghini, phone, Vertu