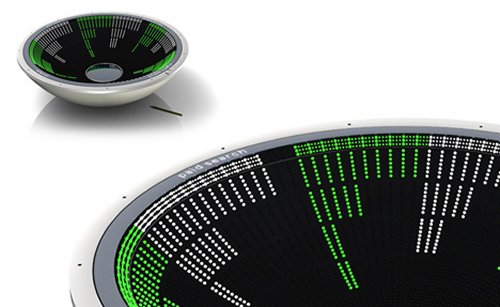 Obviously people that own Internet gadget stores and websites want to know which parts of their site visitors are hitting the hardest. But some like to peruse their stats while enjoying a bowl of cereal in the morning. Or so this concept suggests.
The Emotional Statistics bowl is a whole new way of displaying traffic stats, it uses flashing diodes to represent how deeply into a website a visitor has ventured, if the center lights up it means that they have bought something. Score!

Ok, so I made the cereal part up, but it has to serve double duty. Different lights and positions in the bowl represent whether the visitor has directly accessed the site, been referred by search, referral or ads. The type of visitor is identified by: green for newbies and white for repeat customers.
bowl, Emotional Statistics, ranking, referrals, stats, traffic, website