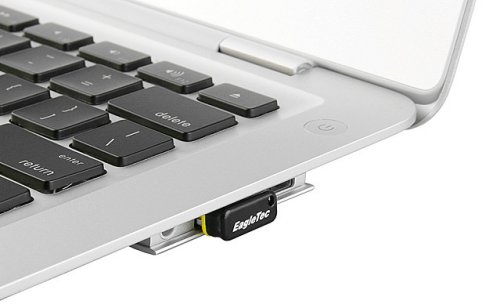 Flash drives are great and all, but most are long and get in the way, whether in your laptop or wherever. They aren't a good shape and size. Well, the EagleTec Nano from Brando is small. Tiny in fact. This tiny USB flash drive will cost you just $33 for 8GB and $22 for the 4GB.
It sure is tempting. The speed is 15Mb/s read, up to 6Mb/s write. It can fit right on your key chain, so it won't get lost. The whole thing is about the size of a quarter.

I think I'll be getting one of these.
4GB, 8GB, EagleTec Nano, flash drive, tiny, USB