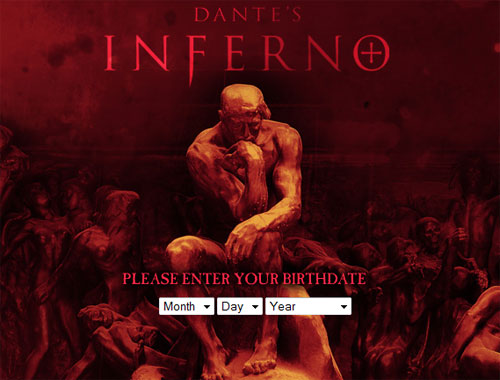 Dante's inferno was one of the books I had to read in literature class back in the day. I can't say it was one of my favorite books and I wished it were a movie instead so I didn't actually have to read it. Students today can crib for the quiz with a new video game from EA based on the book.
The game is based on part one of the Dante Alighieri classic, "The Divine Comedy." The game will put players on a mission to move through the nine circles of hell including high school, college … I mean limbo, lust, gluttony, greed, anger, heresy, violence, fraud and treachery.
The game is a third person action adventure that has Dante seeking to free the soul of his beloved Beatrice and battling through the nine rings to do it. I guess back in the day the book was written, Beatrice was a sexy name and didn't make you think of 90-year-old women. The game is set to launch next year.
EA, game, PS3, PSP, Xbox 360